Updating your default credit card is simple and takes less than 5 minutes. You're able to update your default credit or debit card and email address from your order's Dashboard. Follow the steps below to learn how to update your subscription's billing details.
Update billing details from your dashboard
1) Go to your dashboard. You can find the link to your dashboard in your order's original confirmation email.
2) Select Edit billing details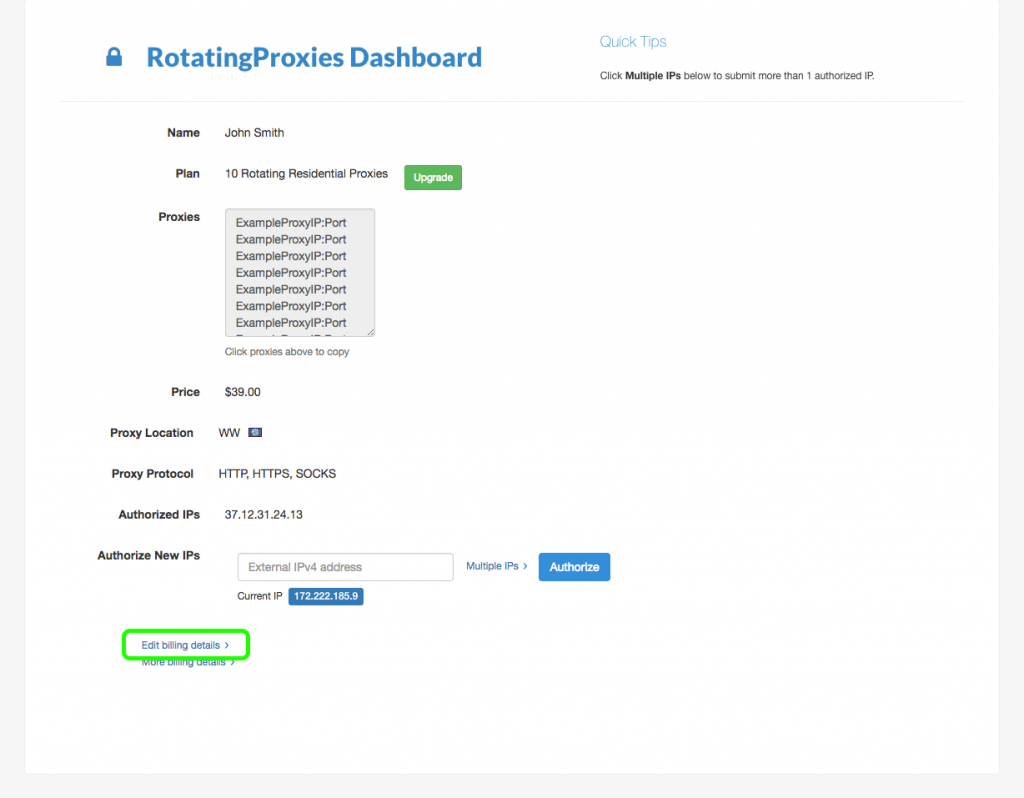 3) Type in a new email address (optional) and your updated card's details. This credit or debit card will be automatically billed on the next billing cycle or for the current billing cycle if an amount is due.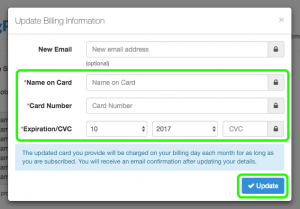 4) Select Update
You can also update your payment method for your proxy subscriptions on RotatingProxies Billing Support.
Navigate to the Update Card section
Update your existing payment method

Be sure to set your preferred payment method for future proxy subscription transactions

Select Save New Card Details to save the changes
Whether you choose to utilize the RotatingProxies dashboard or Billing Support portal, updating your payment method for your proxy subscriptions is a hassle-free process. Keep your information current to ensure seamless transactions and renewals.
How can we improve this knowledge base article?
Give feedback on this article